ENGIE (GDF Suez), a major player in energy efficiency, has made available a free "Choose your boiler" simulator on its website. The simulator, accessible to ENGIE's customers and prospects, is designed to help individual households with their energy upgrade projects, by advising them on the natural gas boiler best suited to their needs and directing them to qualified installers of the chosen brand of boiler.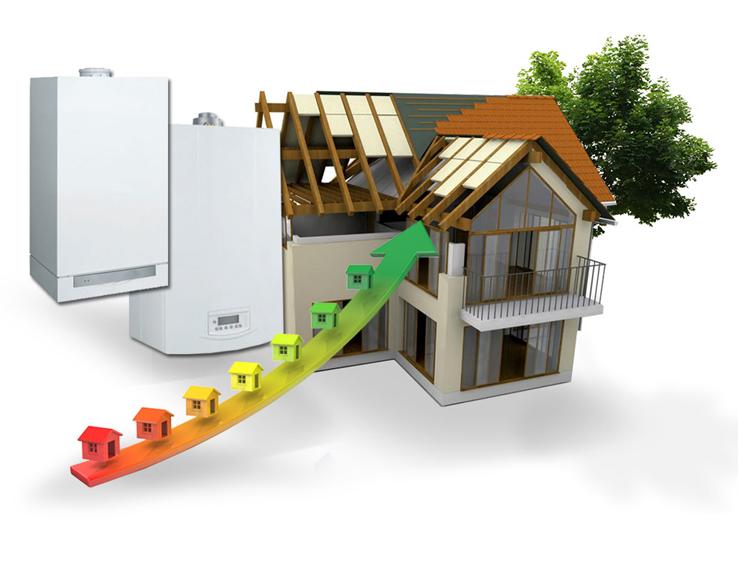 Detailed Solution description
At the end of 2012, ENGIE, a major player in energy efficiency , launched a free "Choose your boiler" simulator on its website.
By means of the simulator, with just a few clicks, users who wish to replace their boiler can obtain a selection of appliances suited to their home and their needs and can compare the different models according to several criteria, including retail price, performance, guarantee terms and size. On the basis of the responses to only ten questions, the simulator provides a list of recommended boilers.
Following the simulation, users can make a detailed comparison between two boiler models and find nearby installers specialised in the selected boiler brands. The simulator is thus an effective and user-friendly tool to help individual households in their choice of a boiler. It provides initial guidance in choosing an appliance and gives users an idea of the financial investment required for the upgrade. By providing advice on gas boilers and facilitating the replacement of old units with modern high-performance and environmentally-friendly ones, ENGIE  strengthens its role as an expert in energy efficiency and contributes to environmental protection.
According to the French Environment and Energy Management Agency (ADEME), a condensing boiler consumes 15-20% less natural gas than a conventional boiler since it returns, in the form of heat, almost 100% of the energy input. For its part, a low-temperature boiler consumes 12-15% less gas and returns close to 90% of the energy input. This tool offered by ENGIE  makes life easier for consumers who embark on an energy upgrade project, by providing them with customised advice and directing them to installers in their vicinity. The simulator is also useful to promote boiler manufacturers thanks to its brand comparison function based on objective criteria. With the "Choose your boiler" simulator, ENGIE  acts as a catalyst in the heating ecosystem by facilitating relations between customers, installers and manufacturers. The simulator meets a strong demand for this type of tool among consumers.
In 2014, ENGIE  recorded over 50,000 individual visitors to the simulator, close to 40,000 performed simulations and almost 1,600 referrals to qualified installers. In the first two months of 2015, the simulator has been going strong, with 14,000 individual visitors, 11,300 simulations and 500 referrals. Furthermore, users have a positive opinion of the simulator: 57% of users said they were satisfied or very satisfied, with an average satisfaction rating of 3.5/5 out of 4,204 respondents.
Launch Date
Implementation began on
Since December 2012
Solution Partners
2 main actors:
• The installers who play a significant role in advising the customers on the final solution and who implement the replacement of the boiler. GDF SUEZ has a network of more than 1 000 installers partners.
• The boilers manufacturers have strongly contributed to the set up of this simulator by filling in their references.
Key figures illustrating Solution deployment and results
In 2014 :
50 410 unique visitors
39 891 simulations
1 590 invitations to connect
In 2015 (january and february) :
13 869 unique visitors
11 259 simulations
488 invitations to connect
Total investment cost = 137,3 K€
The energy saving will come from customised advice that can lead to a boiler replacement; if it occurs and if the new boiler is a gas condensing boiler the energy saving can be around 15 to 20%; with a low temperature boiler, it can be from 12 to 15%. The reduction of CO2 emissions will be similar to gas energy saving.
Professional contact

Anne-claire Boscher
ENGIE
Chef de pôle Offres Efficacité Energétique


Press Contact

Damien De Gaulejac
ENGIE
Service Presse