By signing this charter, the business undertakes to match its activities to the objectives of the Paris Climate and Energy action Plan by controlling energy consumption and reducing its greenhouse gas emissions as part of an action programme between now and 2020.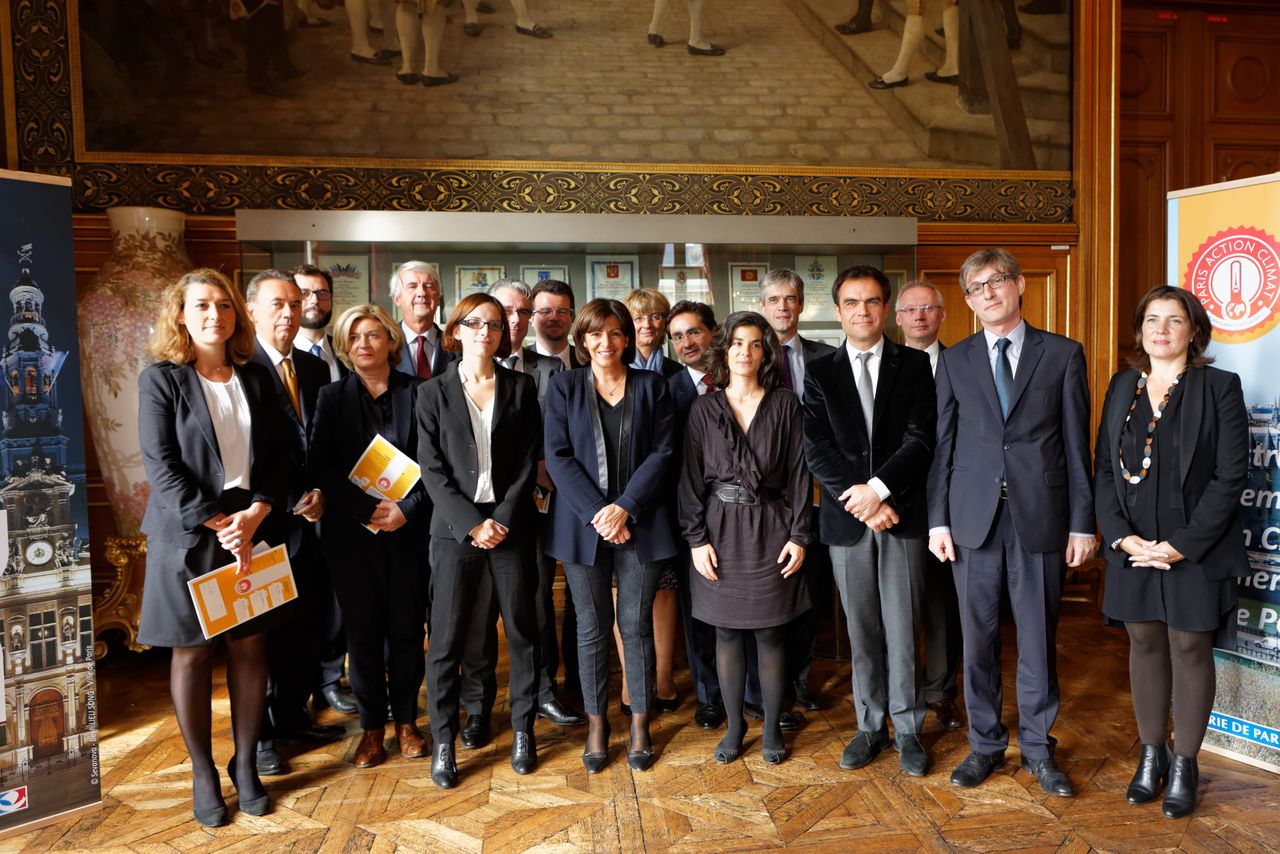 Detailed Solution description
By updating its Climate Plan in 2012, the City of Paris reaffirmed its commitment to the fight against climate change, maintaining the objectives set in 2007 for a 25% reduction in greenhouse gas emissions and energy consumption. There are two issues at stake in this update:
creating a shared vision with the city's major contributors and turning words into action. Specific actions have been developed for the service sector aimed at controlling the carbon footprint of business in Paris while simultaneously guaranteeing a competitive and attractive environment for companies and tourists. In order to enhance the initiatives already begun by Parisian businesses and organisations, the City of Paris is offering them the chance to become partners in the PARIS ACTION CLIMAT Charter.
A dedicated Internet platform, launched in January 2014 and

available

in French and English,

is used to promote actions taken by the partners, to monitor their commitments and to invite new contributors to become signatories.
Launch Date
Implementation began on
2014
Solution Partners
On 16 October 2014, for the charter's second anniversary, 12 partner businesses signed alongside Anne Hidalgo. The first signatories (Monoprix, Point P (Saint-Gobain), the RATP and CPCU) renewed their commitment, and were joined by Air France, Bouygues Immobilier, Eau de Paris, EDF, GrDF, GreenFlex, Groupe Caisse des Dépôts, and Groupe la Poste.
The commitments undertaken will reduce CO2 emissions by more than 500,000 tons per year in the Paris region between now and 2020. were the first signatories.
Key figures illustrating Solution deployment and results
- 58 million m² occupied by service industries in Paris
- 2.7 million teq CO2 emitted by the service sector in 2009, 11% of the city's overall emissions
- 16,400 GWh of energy consumed by the service sector in 2009, at a cost of €1.3 billion
Professional contact

Yann Françoise
City of Paris
Head of Energy Climate Division - Agency of Urban Ecology - Green Spaces and Environment Directorate


Press Contact

Sandra Guillaumot
City of Paris
Head of Cabinet of the Assistant to the Mayor of Paris in charge of the environment, sustainable development, water, political canals and