Relying on local and renewable energy resources is one of the aims that the city of Pécs, which is the fifth largest in Hungary, can congratulate itself on having achieved. In November 2013, the largest biomass cogeneration heating network in Europe started operating: 180,000 metric tons of straw (sourced from some twenty farmers from the South West Hungary) and 400,000 metric tons of wood now power every year the city's heating network and prevent the release 400,000 metric tons of CO2 into the atmosphere yearly. 170 jobs were created for through this activity.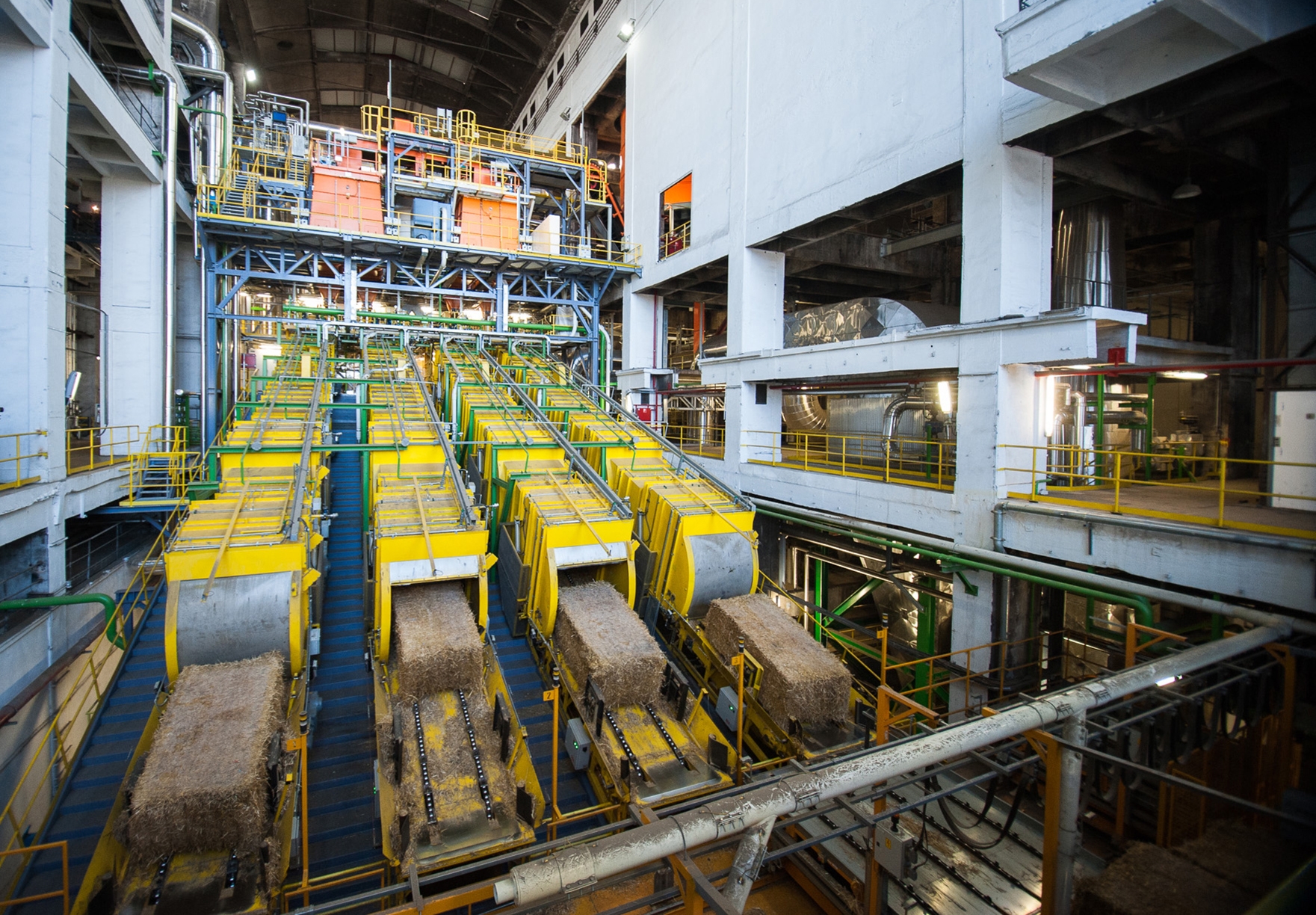 Detailed Solution description
100 % renewable energy heating
Pécs is one the few European cities using running on 100 % renewable resources for its heating. Operated by Veolia Hungary, the 35 MW electricity production unit using straw supplements complements another 50 MW electricity production unit which has been, running on wood since 2004.In fact, the Pecs production unit represents 210 million m3 of natural gas per year and gives the city a true energy independence thanks to the use of local and renewable resources.
A secured sector, jobs created 
From an environmental point of view, using straw and wood – primarily waste from forest management or processing industries – makes it possible to prevent over 400,000 metric tons of CO2 emissions yearly.
"I am delighted that this project allows Hungary to improve its performance in term of energy efficiency" said Zsolt Páva, the mayor of Pécs.
 "It is extremely rare, if not unique, to have these two types of resources on the same site," states Renaud Capris, country manager of Veolia Hungary.
"For the Hungarian population and its elected officials, it is very reassuring to be able to rely on energy resources that significantly reduce their energy dependence and make it possible to create a considerable number of jobs that cannot be relocated." 
Over 170 jobs have been created locally to manage the plant's entire supply of straw. The same applies to the wood channel which has generated over one hundred jobs along throughout the supply chain. Through these long-term contracts, farmers are able to invest in machines that produce standard 400 kg bales, thus meeting the specification requirements. The wood is procured in a 100 km radius around the plant in the form of waste from woodchips plants or processing plants.
 "What is important for us as operators", declares Renaud Capris "is to be able to ensure a reliable and regular supply of the raw material. This is why we have established long-term contracts with farmers as well as forest or sawmill operators. Straw is a plentiful resource, but it is extremely important to be able to have appropriate storage conditions with optimal humidity levels in order to maintain high combustion efficiency."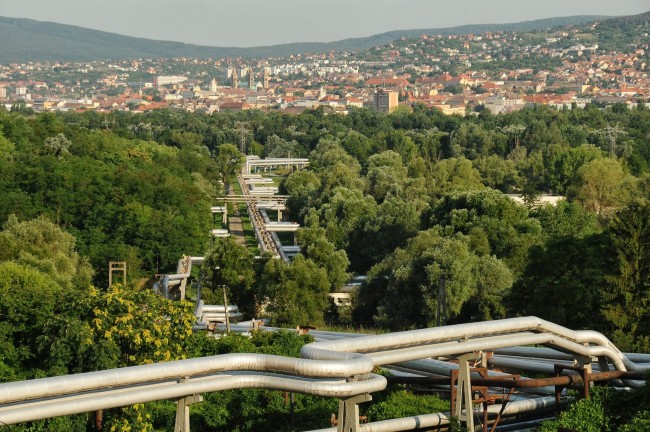 © Veolia
Launch Date
Implementation began on
2004: Starting date of a 50 MW production unit using woods. 2013: Starting date of a new cogeneration unit producing 35MW fed by 180,000 metric. Duration of the contract between Veolia and the Pécs municipality: 2008-2030 (22 years).
Key figures illustrating Solution deployment and results
- A 80 M€ investment to switch from gas to straw.
- The Pécs heating biomass boiler feeds over 31,000 housing equivalents and some 450 public buildings.
- This production unit allows Hungary to save 210 million m3 of imported gas and prevents the release of 400,000 metric tons de CO2 into the atmosphere, the equivalent of the yearly emissions of 27,000 french people.
Performance, impact and results
Environmental
Supply from 2 cogeneration units solely running on straw and wood replacing gas and coal. Using renewable energy, decreasing CO2 emissions, optimizing energy consumption via the heating networ
Social/societal
Over 170 jobs created locally to manage the straw-fuelled plant's entire procurement channel
Economic
Reinforcement of the local economy, decrease of energy dependence (gas importation)
Technical
For the 180,000 metric tons of straw a year, the plant has a storage area for the raw material. The boiler is is powered by 4 automatic lines: the straw bales arrive via a conveyor belt before being shredded and injected into the boiler
Professional contact

Fanny Demulier
Veolia
CSR Comminication Officer


Press Contact

Marie Bouvet
Veolia
Press relations