What if we could charge electric vehicles with existing wall-mount outlets? There will be no need for expensive charging stations. Geo-Line from South Korea developed a solution that utilizes the existing outlets as charging spots so that any country can build the EV charging-payment infrastructure fast and cheap.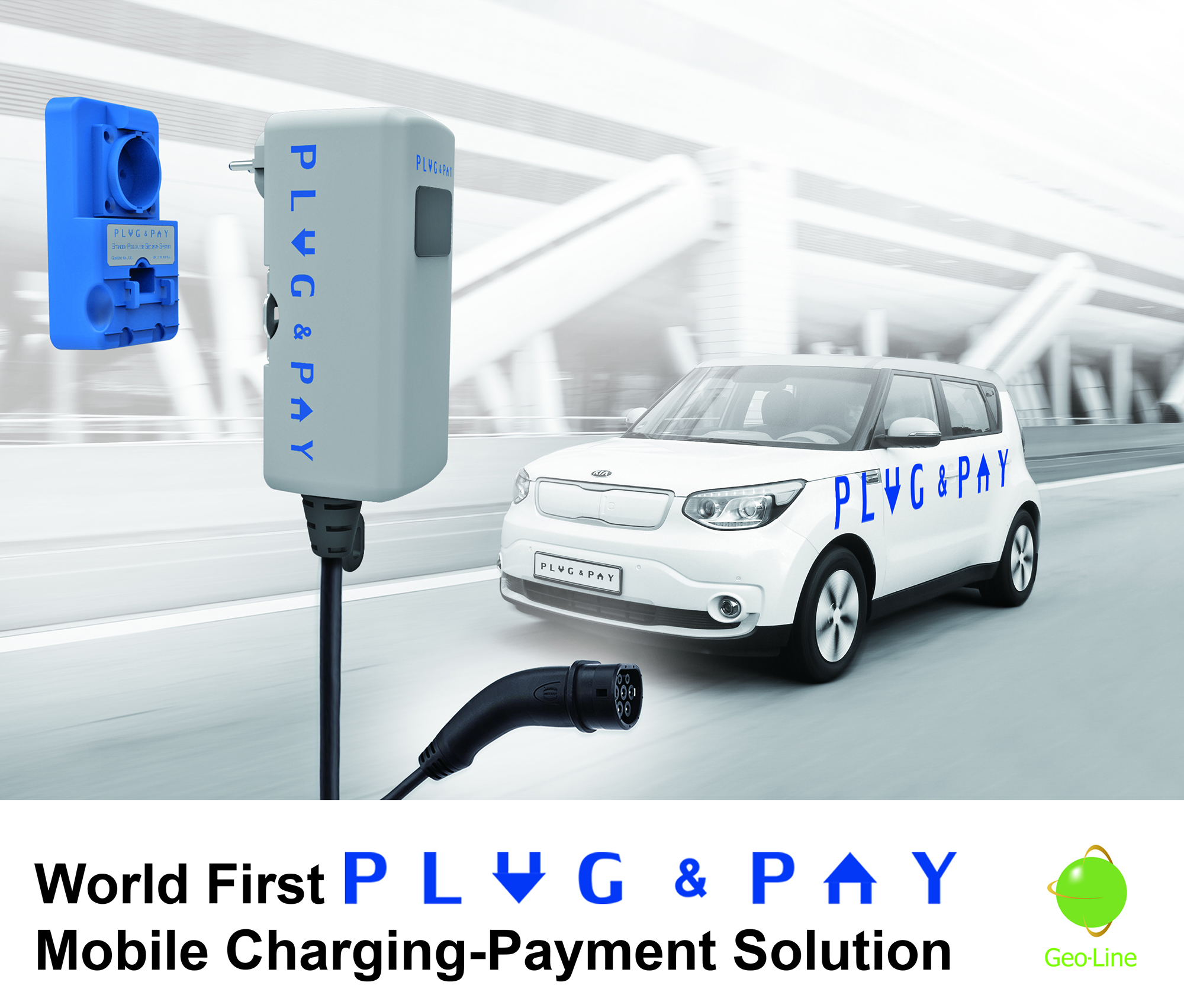 Detailed Solution description
Lack of charging stations is one of the major barriers to expanding the number of electric vehicles (EV) on the road. The installation of charging stands is not only expensive, but may also cause problems in public buildings and apartments as it requires EV only parking spaces. In countries like South Korea where there is an ample number of multi-unit buildings and apartments, this is a major hurdle that needs to be overcome. Another issue is the long waiting time during charging. Even the fast chargers take at least 20 minutes to charge and the driver has to wait by the car in the meantime.
Wall-mount home chargers are available for individual households, but it is exclusively used by the household and cannot be shared with others.
All these challenges are hindering the drivers from buying electric vehicles, which leads to delayed distribution of EV.
Solution:
Geo-Line's PLUG&PAY is a simple and economical way of solving all of the above challenges using the current infrastructure. Merely by replacing the existing outlet with the anti-power-theft SPSS socket, the outlet becomes a secured charging spot. When the authorized member plugs in the mobile charger into the SPSS socket, the locational and charging data is transmitted to the PLUG&PAY server, and the payment is automatically processed. No action is required by the driver other than plugging and then paying the monthly bill.
The outlet owner is not influenced by sharing electricity, as the power company adjusts the bill with reference to the EV charging data received from PLUG&PAY.
The solution is ideal for residents of multi-unit buildings and apartments and for office buildings, where installation of charging stands is socially and economically impractical.
Rather than 'going to charging stations', Geo-Line proposes 'charge whenever you park'.
When charging becomes a part of the daily life, where no more than one minute is spent in charging, the barrier to electric vehicles will be significantly lowered, leading to an increase in the percentage of clean transportation on the road.
Key Benefits:
Charging and payment is simple – just plug.

A fast and economical way to build charging infrastructure – just replace the existing outlet with an SPSS.

No waiting time – just plug and leave.

Less CO2 emission during production and sales due to its smaller size compared with the larger charging stations.

No standby power SPSS socket means no CO2 emission.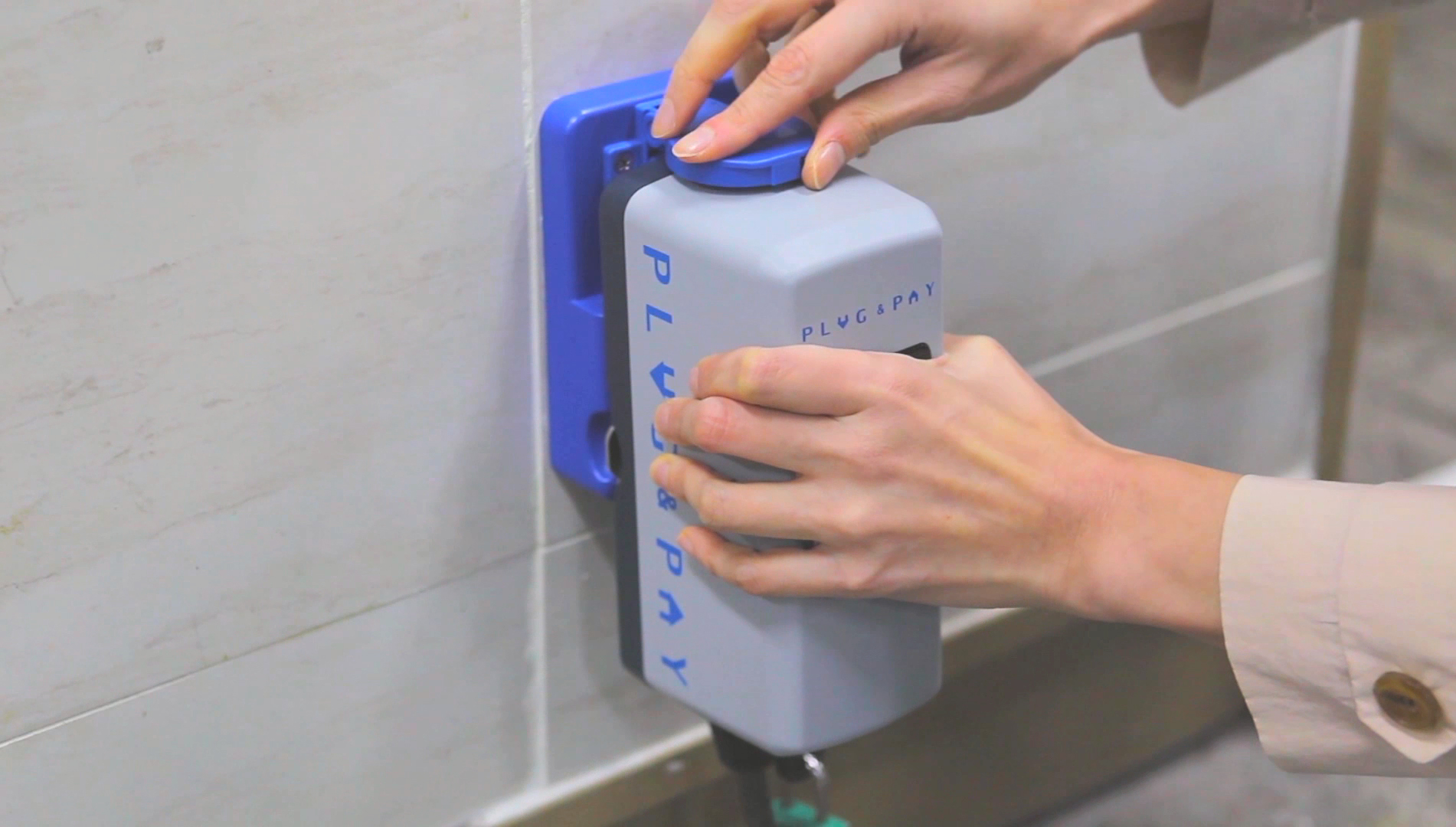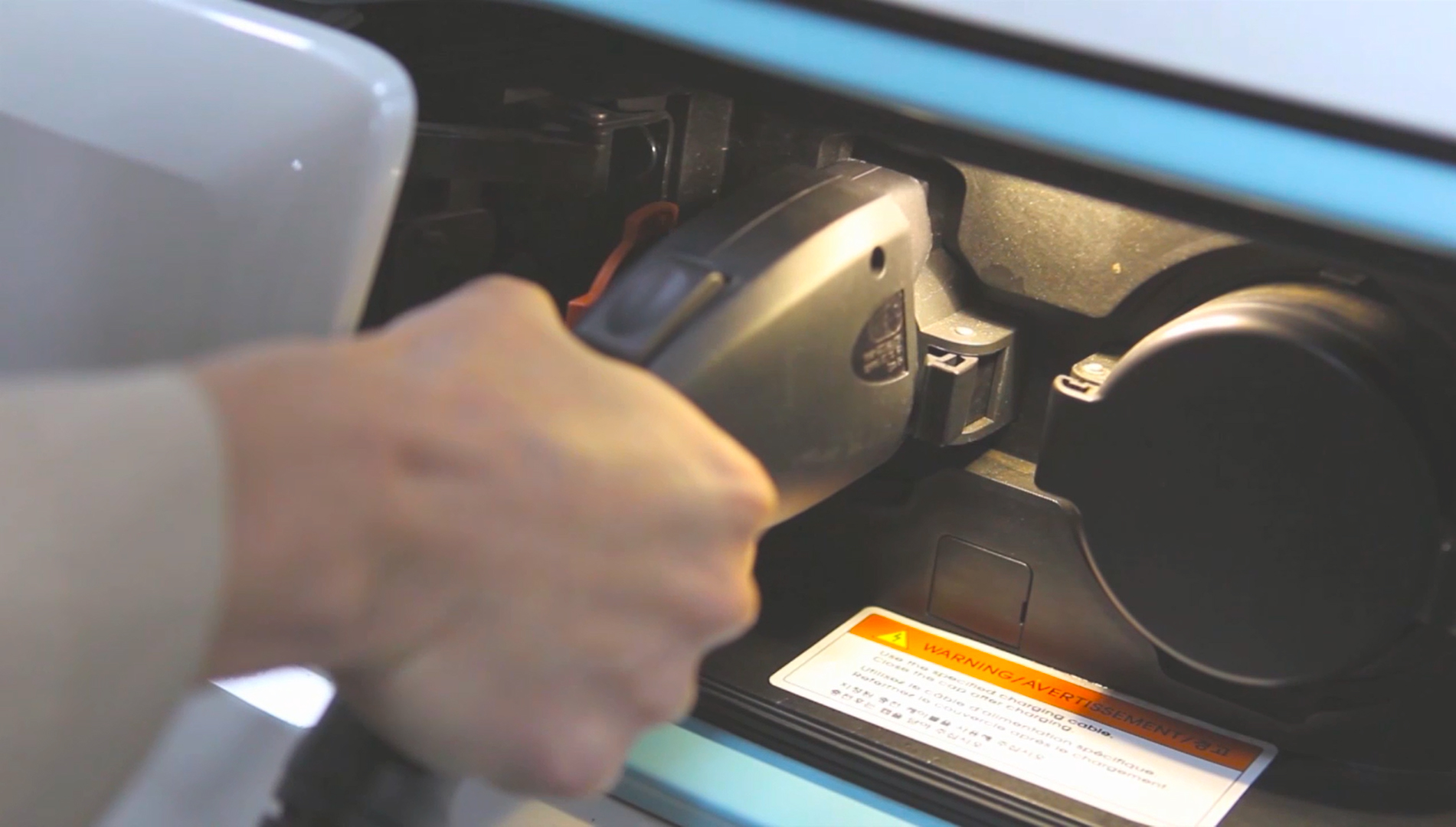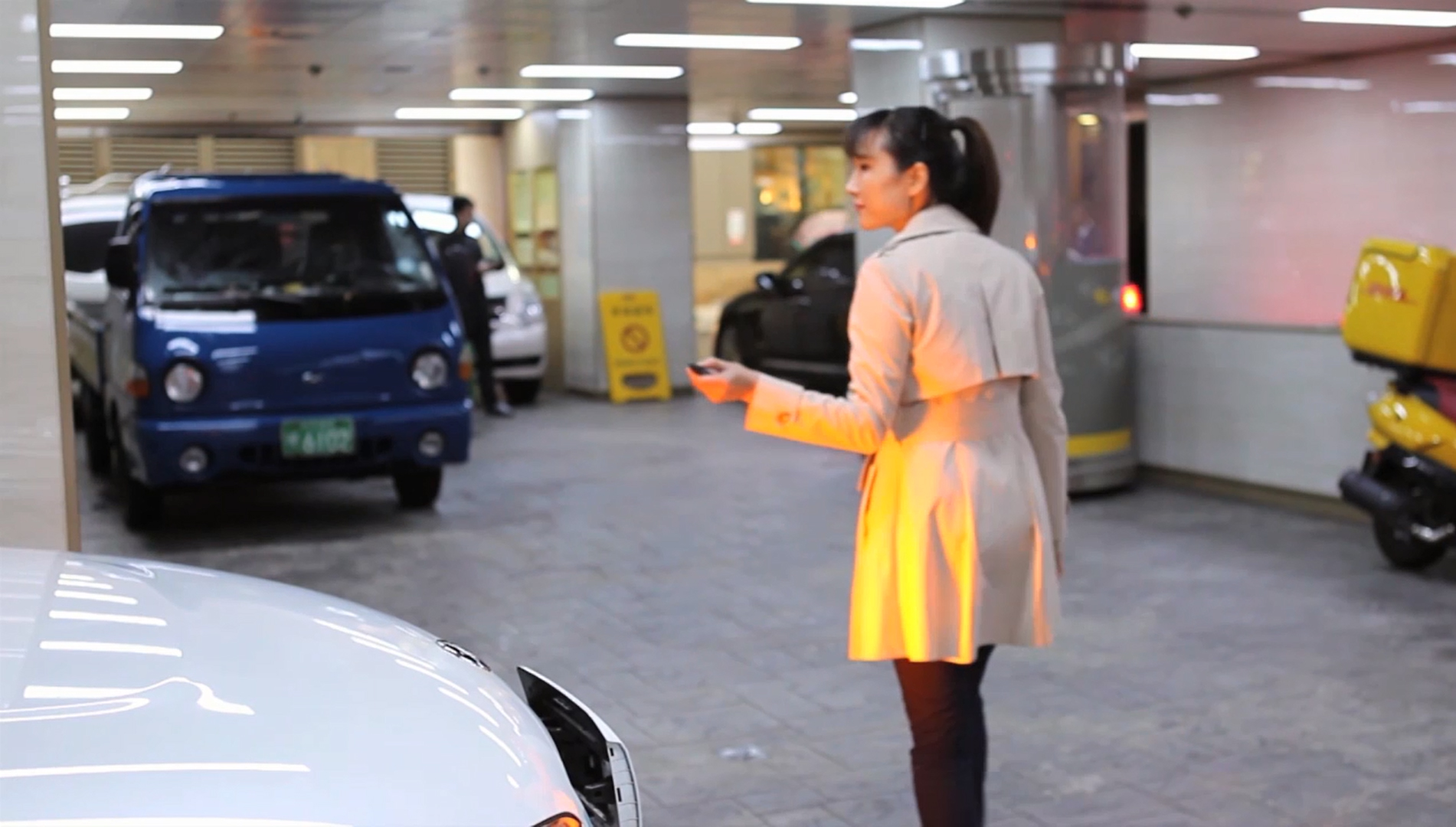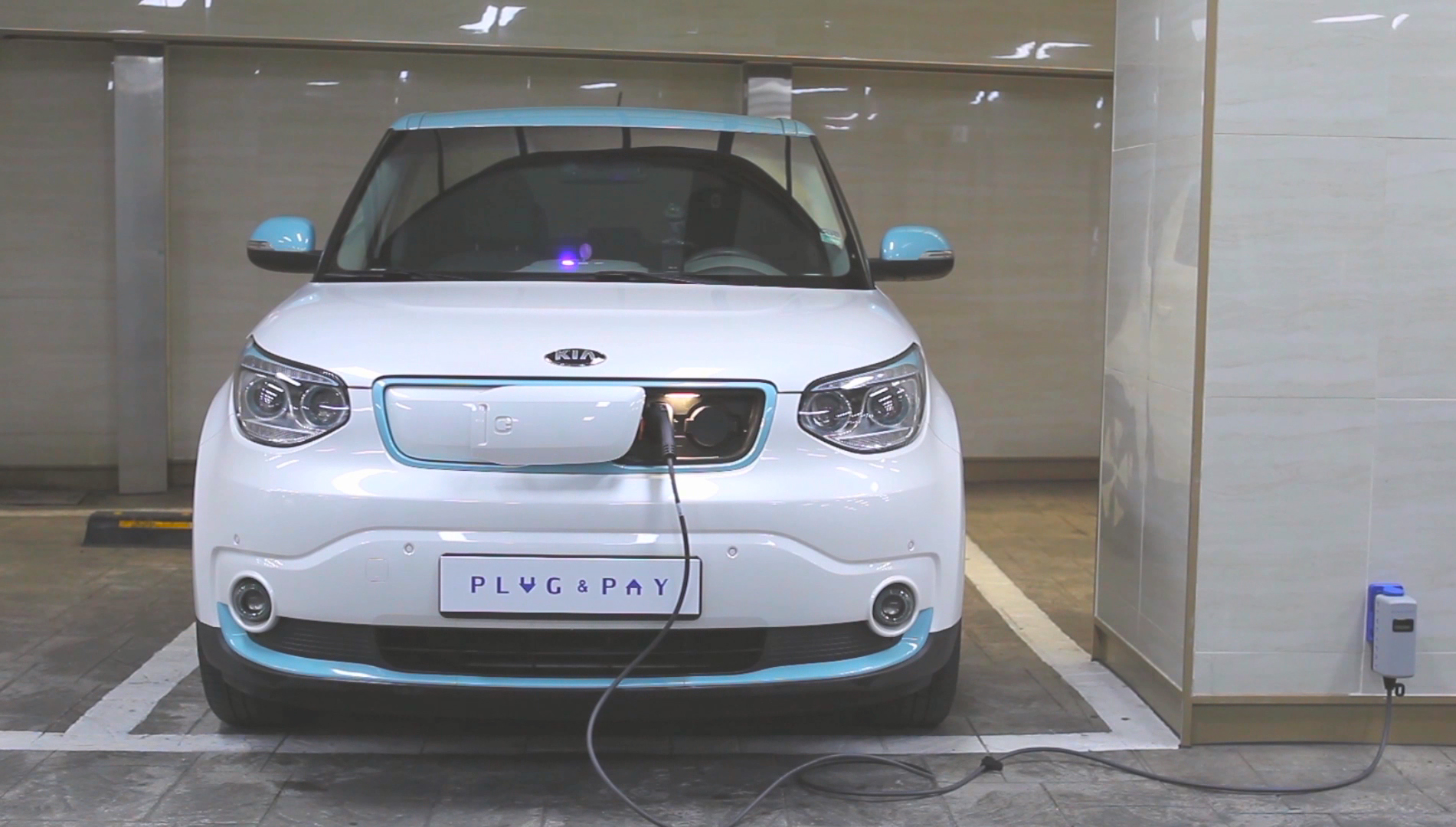 2015 Geo-Line Co., Ltd.
Launch Date
Project in progress with preliminary experiments since
2015 and the official launch will be in March 2016.
Solution Partners
Korea Electric Power Corporation (KEPCO)
KB Finance Group
Professional contact

Jiyeon Isabel Park
Global Division