Ynsite is a large scale insects farming unit, based on a combination of robotics, automation, embedded sensors and big data. The insects are fed with by-products of the agri-food industry and are then transformed in proteins and oil for animal feed. Our targets are the pet food market (dogs and cats) and aquaculture in Europe at first and then in Asia and North America.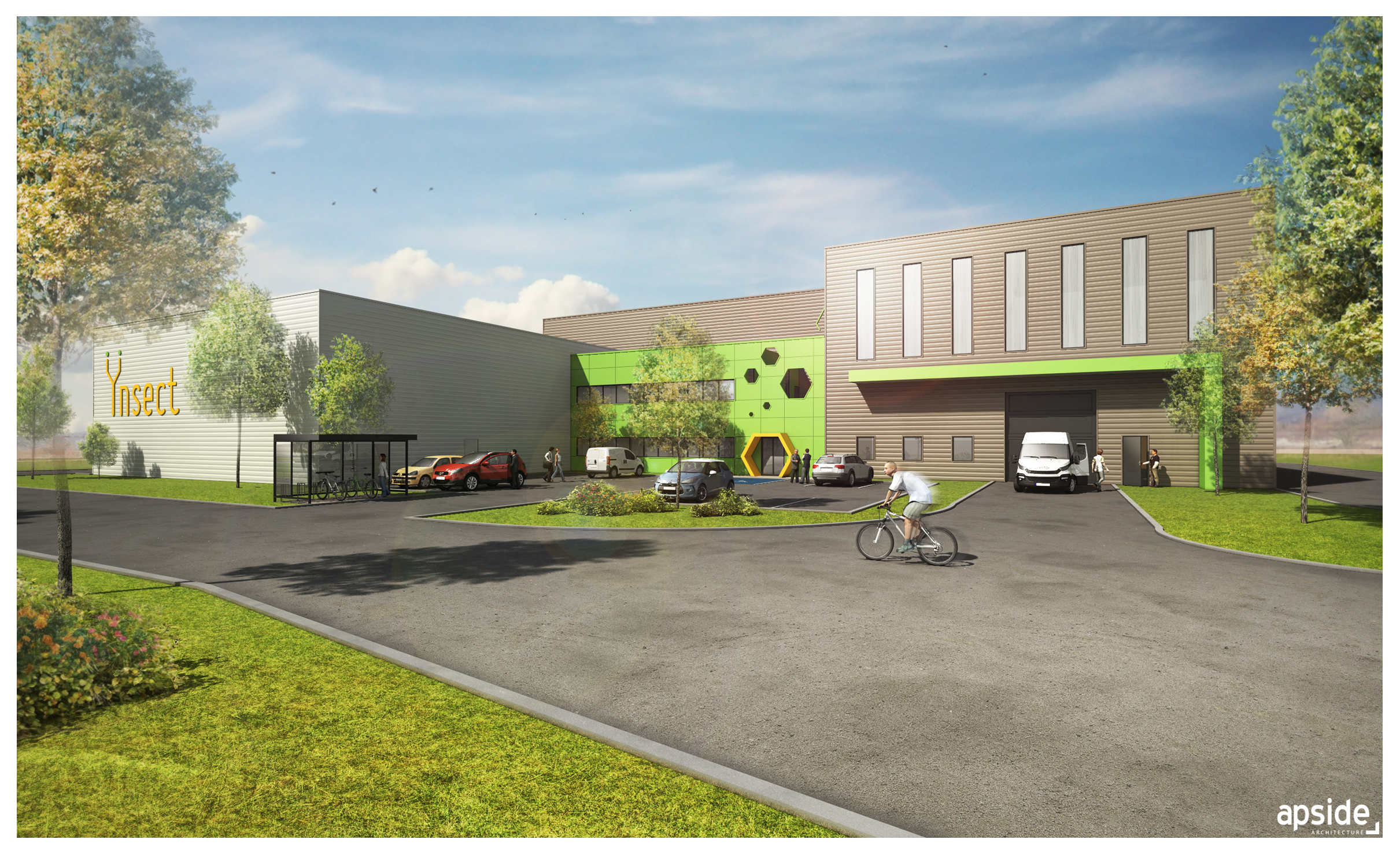 Detailed Solution description
The world is facing a major challenge with the increasing demand for meat and fish on the horizon of 2050. Current systems of production such as agriculture, aquaculture and fisheries can't fulfill this need. The situation is similar concerning our consumption of fossil material. Facing this upcoming shortage of resources, especially proteins, the production and transformation of insects can become a serious solution. So far insects farming has never reached a large scale. Ynsect wants to develop at an industrial scale automated insects farming and processing units for the production of feed for animal nutrition (pet food, aquaculture, feed, etc.).
Ynsect focuses on the beetle Tenebrio molitor because it has many physiological, technical and biochemical advantages on both breeding and processing aspects. From this insect, Ynsect produces a protein rich material, oil, and chitin. Insect droppings are a valuable by-product that can be used as a fertilizer for plants.
Our pilot unit, which started in March 2014, achieved excellent results and can produce up to 10 tons of protein meal from insects per year. Ynsect is willing to build and operate a bigger insect farming unit that will be the last technological validation before scaling up the model at an industrial level. This unit will be a showcase of the highly mechanized and robotized industrial technologies developed by Ynsect. This unit will allow us to strengthen the relations already forged with major accounts of the animal feed industry by distributing them greater quantities of our products for their internal research. Ynsite will be located on the site of "INNOVIA – Pôle Economique Grand Dole" in Franche-Comté region in France. Ynsect plans to create around fifteen jobs for this project over 2015-2016.
In the medium term, Ynsect is willing to develop rapidly in France but also internationally, especially in South Asia because of the growth of protein requirements in this area of ​​the world.
The goal is to integrate every unit in a given territory. Indeed, the availability of biomass around the unit within a radius of 100 km and the presence of reliable means of transport (canal, railway, road infrastructure) for delivering effectively our customers are important to minimize both ecological and financial costs.
In order to minimize and understand better our impacts on environment we are willing to:
integrate an eco-design approach during conception and construction
optimize the use of energy and water in our operations
perform a Life Cycle Analysis to compare the environmental performance between protein meals from insect larvae compared to fish meal over 2015-2016.
Launch Date
Project in progress with preliminary experiments since
the pilot was launched in March 2014. We are currently finalizing the design of the unit that will be operational in 2016